To all those who prefer delicious microbrewery beers to commercial beers, these jewels are made for you, proudly display your love of beer!

Handmade, these earrings will imitate the artisanal side and the uniqueness of your favorite beer! The beer bottle is recycled to perfection to make these original earrings whose color is so reminiscent of dark beer!
The bottle is cut, the pieces assembled and then melted at 1600 degrees Fahrenheit.
The studs of the earrings are made of stainless steel, so they will stay beautiful and won't cause an allergic reaction! The lever mechanism closes
The gold (8mm) and rose-gold (8-10-12 mm) levers are a little smaller than the silver ones, i.e. the "magnifying glass" that goes into the ear is shorter. The piece of glass is therefore closer to the lobe. Despite their small size, they do just as well to an adult ear. See the comparative photo to better understand!


**Note that each jewel is handcrafted by a human being, me! It is very likely that the jewel received differs slightly from that of the photos. Price is for one pair only.
Regular price
$0.00 CAD
Sale price
$24.00 CAD
Unit price
per
Sale
Sold out
Manufacturing process

- Handmade jewelry in Quebec -

Each piece of glass of the jewelry is handmade, in my workshop in St-Denis-de-Brompton (near Sherbrooke)

Each bottle or sheet of new glass will be cut into small squares, with a manual glass cutter. The squares will then be combined according to the result I want to obtain. Everything will be melted between 1500 and 1600 degrees F, depending on where the glass comes from.

Firing the glass takes about 15 hours in total. When the glass pieces are cold, if necessary, the matte finish will be done mechanically, a bit like glass polished by the sea, then they will be assembled on the frames.

As each piece of jewelry is handmade, there may be slight differences between the piece of jewelry shown in the photos and the one you will receive.
Materials

All metal is stainless steel, silver color by default. When gold and rose gold options are available, they are displayed at the top of the form.

(Necklaces, bracelets and rings are only available on silver color bases)

Gold and rose-gold color are plating on stainless steel base. Over time, the color may become duller, depending on the acidity of your skin and how often you wear them.
Sizes

Glass pieces are available in 3 sizes: 8 mm, 10 mm and 12 mm. (Some photos are referenced in the last images on this listing.)

The measurement (8, 10 or 12 mm) is for the piece of glass only, the cabochon frame adds 2 mm to the total diameter of the loop for cabochons, levers, cabochon necklaces and cabochon rings)
Interview

The last thing you should wear when getting dressed in the morning is your jewelry. It's also the first thing you should take off at night. Avoid wearing your jewelry in water, they will stay beautiful longer!

You can clean your earrings with rubbing alcohol to remove residue.
Allergies

If you tend to react easily to your earrings, I strongly advise you to take the silver colored ones. 99.9% of women have no problem with silver colored ones (avoid gold and rose-gold for the first order)

Everything is done so that you do not react to the ears. If you ever feel any discomfort while wearing your earrings, contact me. I guarantee all my products without allergies, or I will refund you. Please contact me before any return.
Delivery and returns

Orders are sent by Purolator or Planète Courrier, depending on your region. A tracking number is included with all shipments.


Unless otherwise stated on the listing, orders are sent within 3 working days, and delivery as such takes 1 to 4 working days, depending on the time of year.


For any returns, contact me before we can discuss your situation!
Share
View full details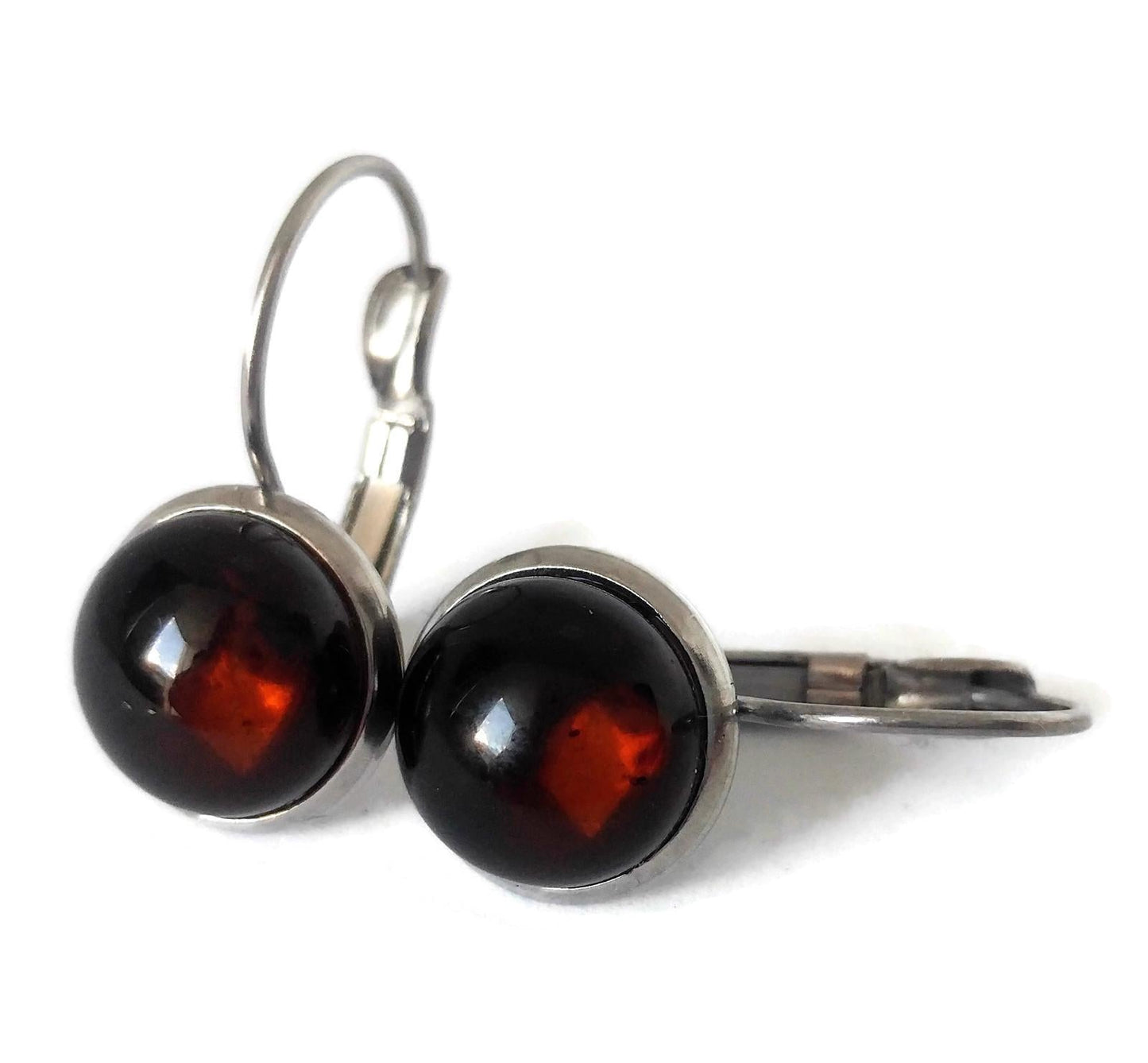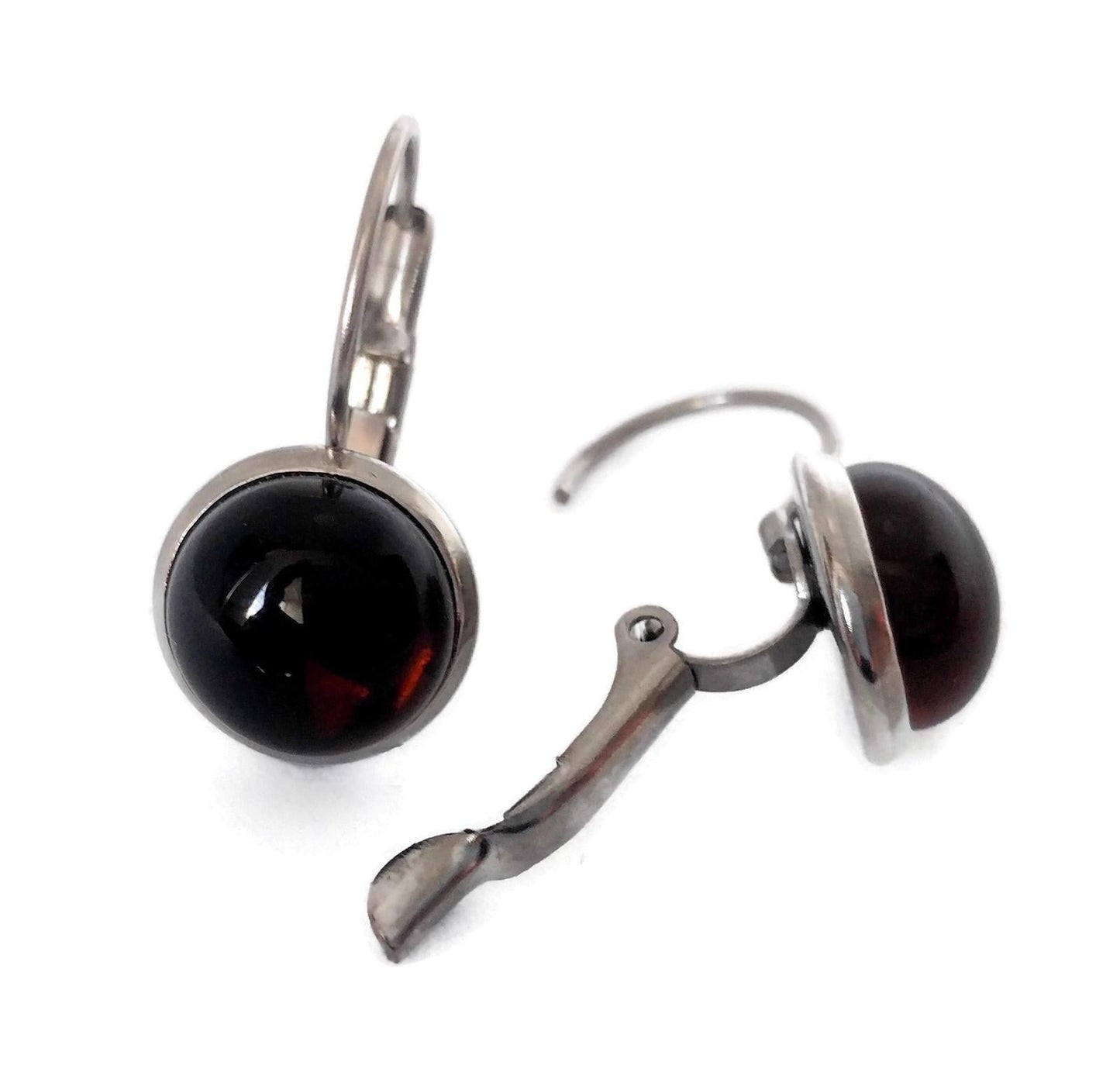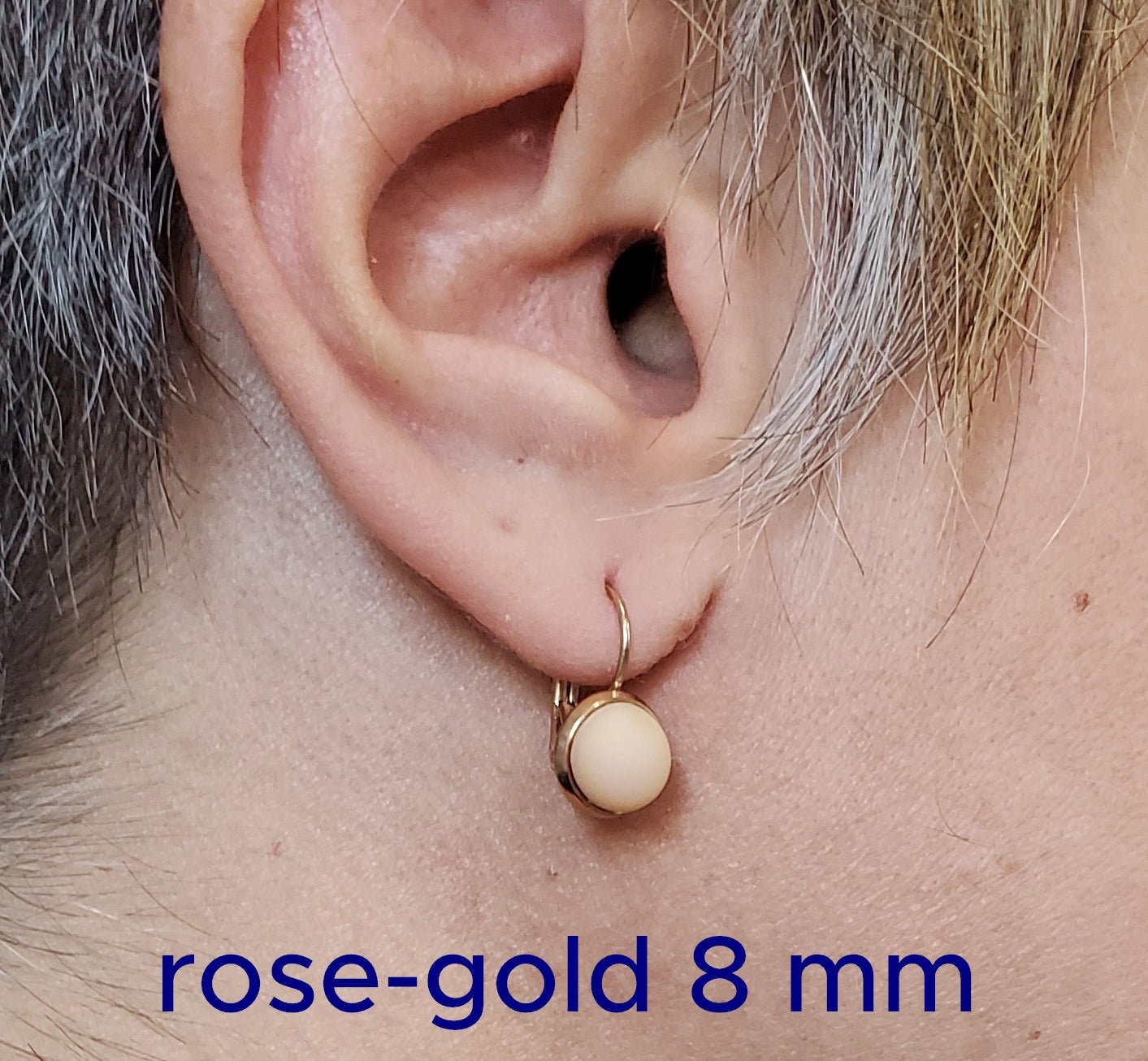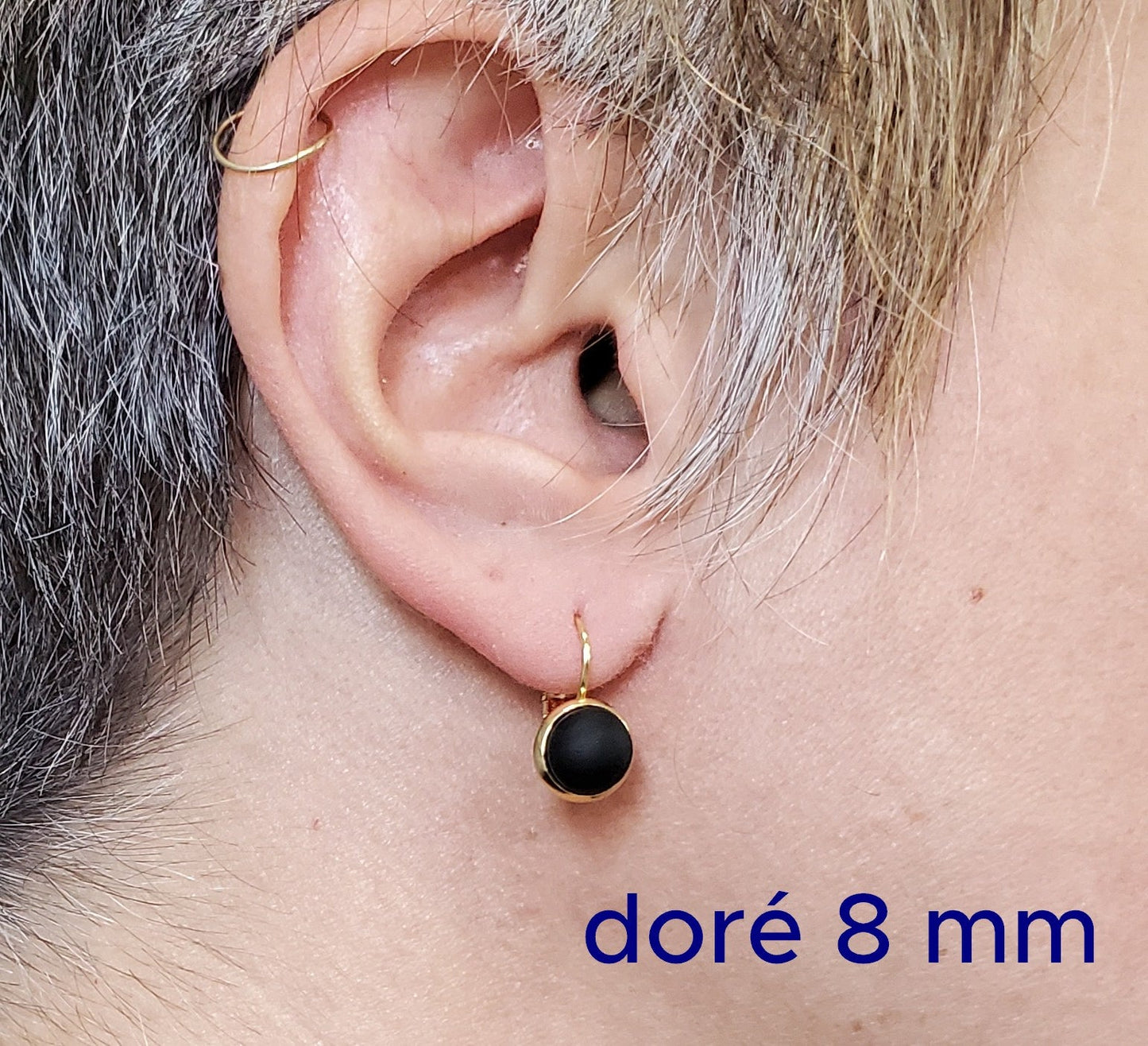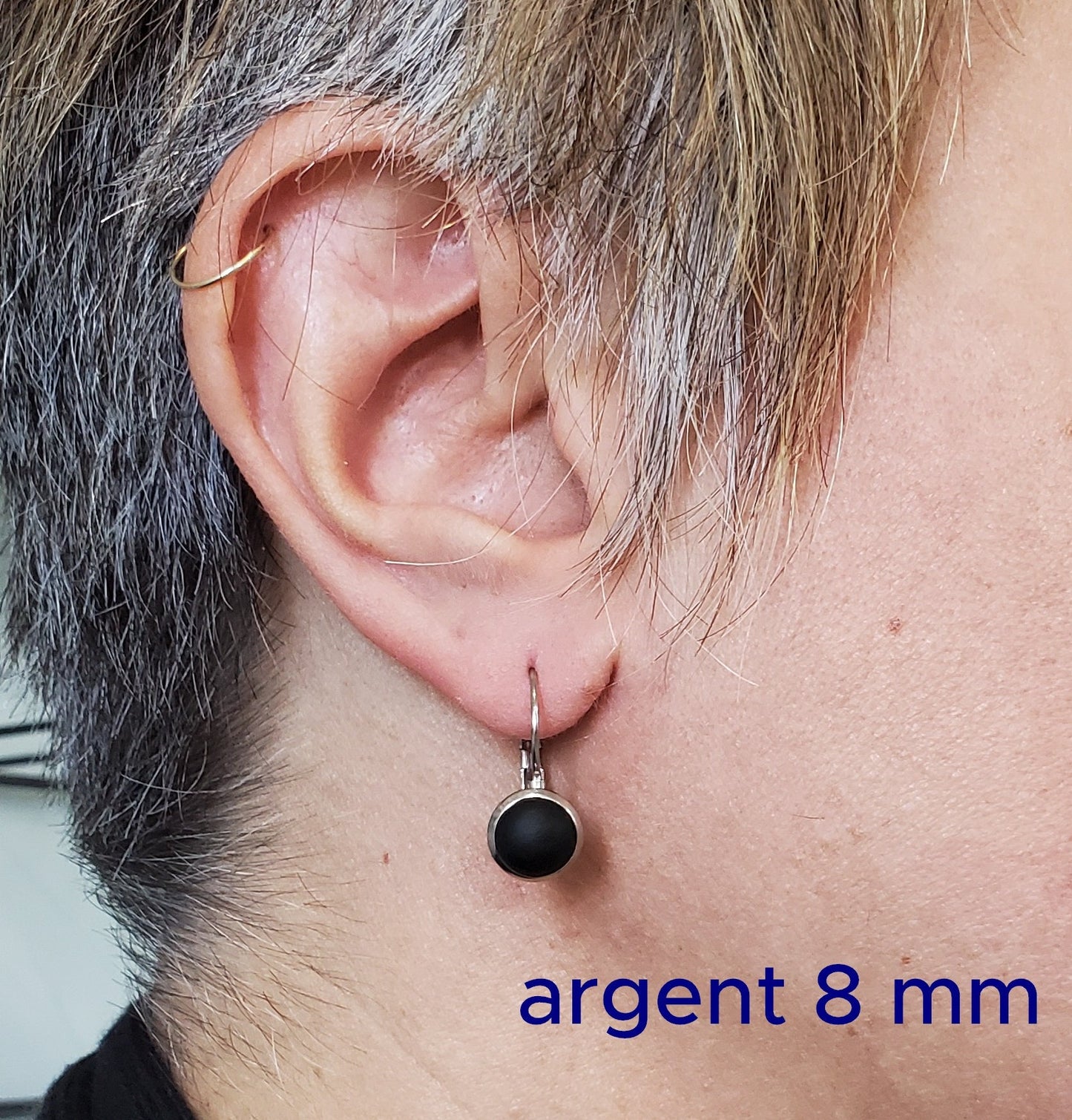 Chic et clsssique
Autant pour une belle occasion qu'une simple sortie pour un verre. Teinte chaleureuse qui va avec tout.
Elles sont parfaites
Je suis vraiment contente de mes boucles d'oreilles!!! J'aime vraiment l'idée de la récupération en plus du verre de micro😍
Un cadeau de soeur à soeur
J'ai acheté 2 paires de ces boucles pour faire un gage d'amour entre moi et ma soeur. On aime tant prendre une bière ensemble alors j'ai choisi le verre Microbrasserie en conséquence! :) Elle était touchée et moi fort fière!