Surprise! Une édition limitée, faite de verre récupéré. Elle est tout en douceur, parfaite pour le printemps qui s'en vient!
J'ai fabriqué ces bijoux à partir d'une petite bouteille que mon amie Gisèle m'a apportée.
J'adore autant les versions mattes que lustrés, je pense que je vais m'en garder une paire de chaque!

La bouteille n'était pas très grosse, mais j'ai quand même réussi à faire presque de tous les modèles, mais pour la plupart des cabochons, je n'ai qu'entre 1 et 3 paires de disponible.

Note: cette couleur ressemble un peu à une édition limitée que j'ai déjà faite, mais elle est un peu plus pâle et complètement opaque.
Regular price
Sale price
$24.00 CAD
Unit price
per
Sale
Sold out
Manufacturing process

- Handmade jewelry in Quebec -

Each piece of glass of the jewelry is handmade, in my workshop in St-Denis-de-Brompton (near Sherbrooke)

Each bottle or sheet of new glass will be cut into small squares, with a manual glass cutter. The squares will then be combined according to the result I want to obtain. Everything will be melted between 1500 and 1600 degrees F, depending on where the glass comes from.

Firing the glass takes about 15 hours in total. When the glass pieces are cold, if necessary, the matte finish will be done mechanically, a bit like glass polished by the sea, then they will be assembled on the frames.

As each piece of jewelry is handmade, there may be slight differences between the piece of jewelry shown in the photos and the one you will receive.
Materials

All metal is stainless steel, silver color by default. When gold and rose gold options are available, they are displayed at the top of the form.

(Necklaces, bracelets and rings are only available on silver color bases)

Gold and rose-gold color are plating on stainless steel base. Over time, the color may become duller, depending on the acidity of your skin and how often you wear them.
Sizes

Glass pieces are available in 3 sizes: 8 mm, 10 mm and 12 mm. (Some photos are referenced in the last images on this listing.)

The measurement (8, 10 or 12 mm) is for the piece of glass only, the cabochon frame adds 2 mm to the total diameter of the loop for cabochons, levers, cabochon necklaces and cabochon rings)
Interview

The last thing you should wear when getting dressed in the morning is your jewelry. It's also the first thing you should take off at night. Avoid wearing your jewelry in water, they will stay beautiful longer!

You can clean your earrings with rubbing alcohol to remove residue.
Allergies

If you tend to react easily to your earrings, I strongly advise you to take the silver colored ones. 99.9% of women have no problem with silver colored ones (avoid gold and rose-gold for the first order)

Everything is done so that you do not react to the ears. If you ever feel any discomfort while wearing your earrings, contact me. I guarantee all my products without allergies, or I will refund you. Please contact me before any return.
Delivery and returns

Orders are sent by Purolator or Planète Courrier, depending on your region. A tracking number is included with all shipments.


Unless otherwise stated on the listing, orders are sent within 3 working days, and delivery as such takes 1 to 4 working days, depending on the time of year.


For any returns, contact me before we can discuss your situation!
Share
View full details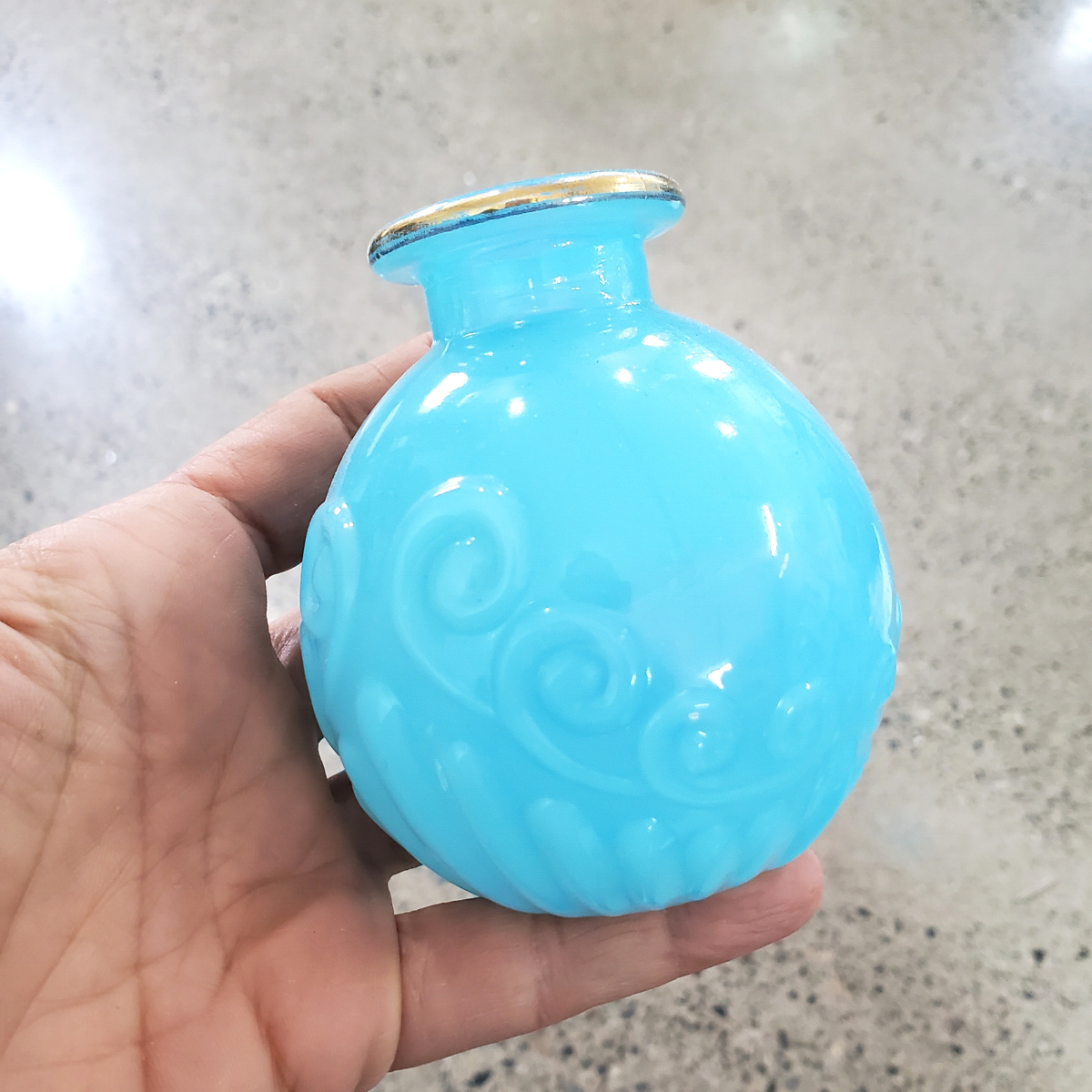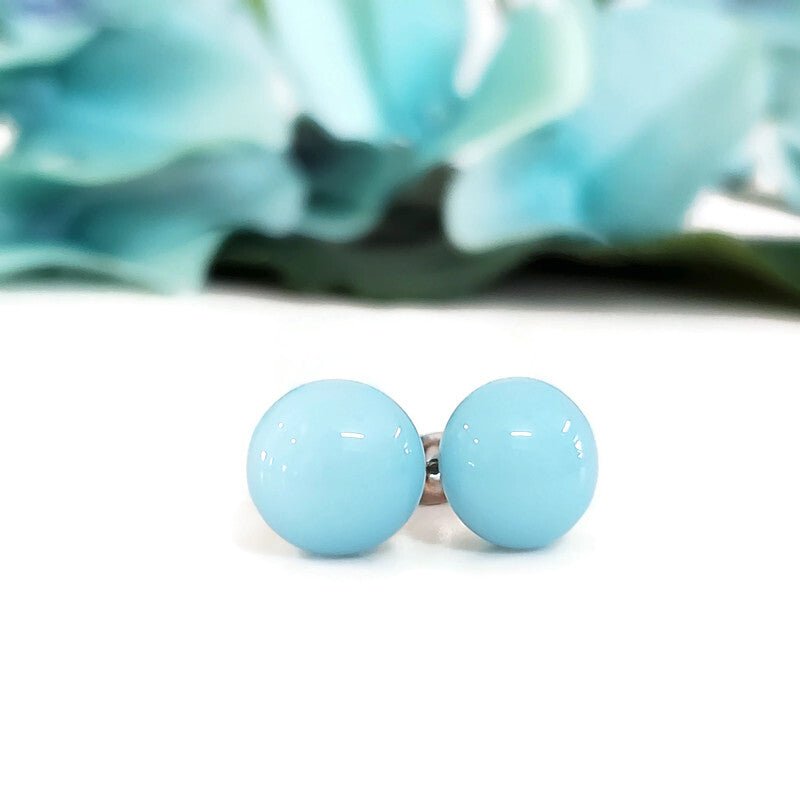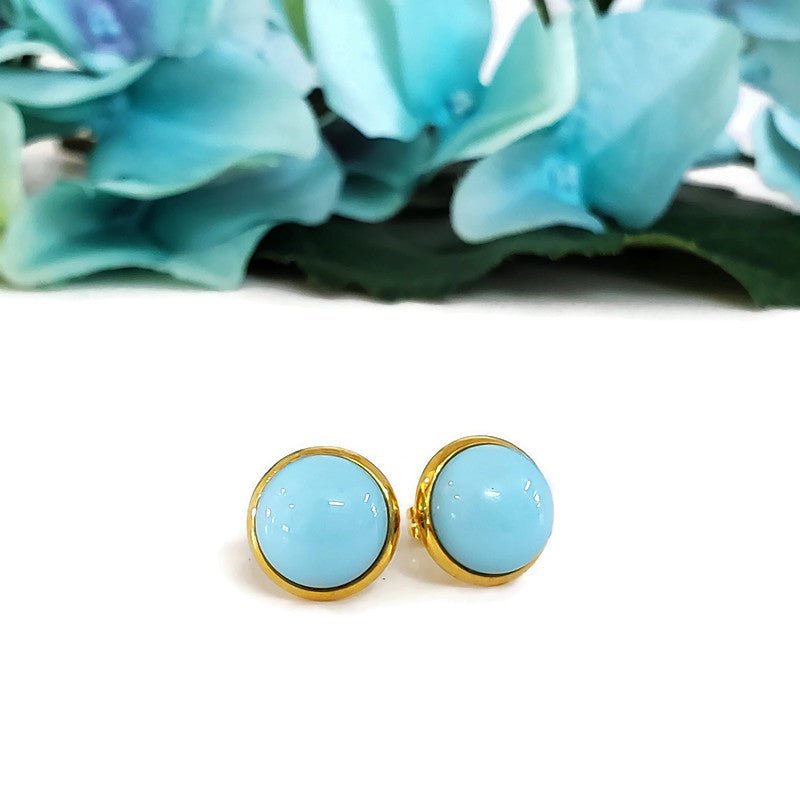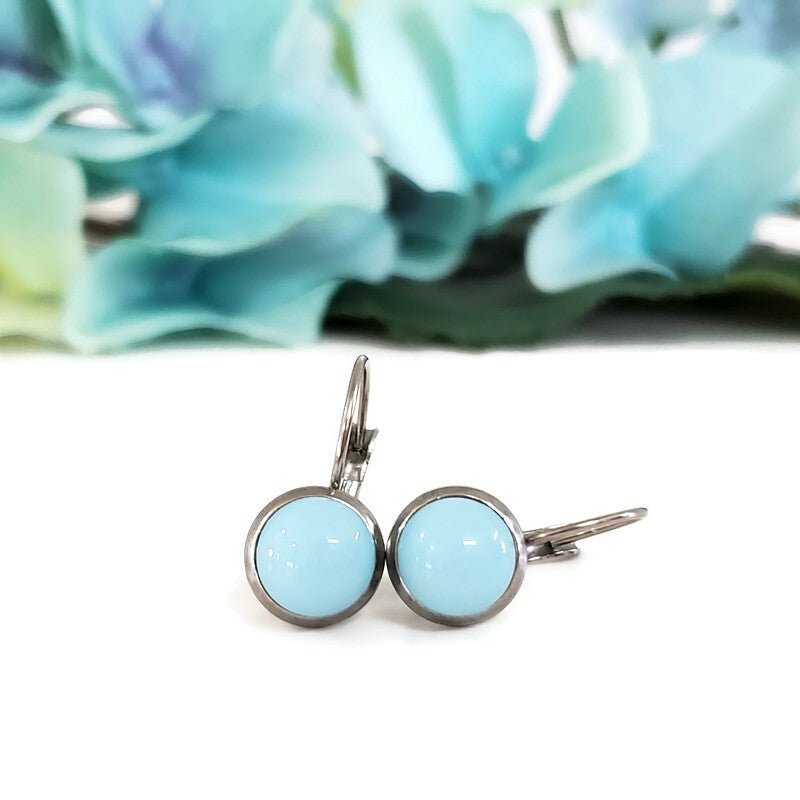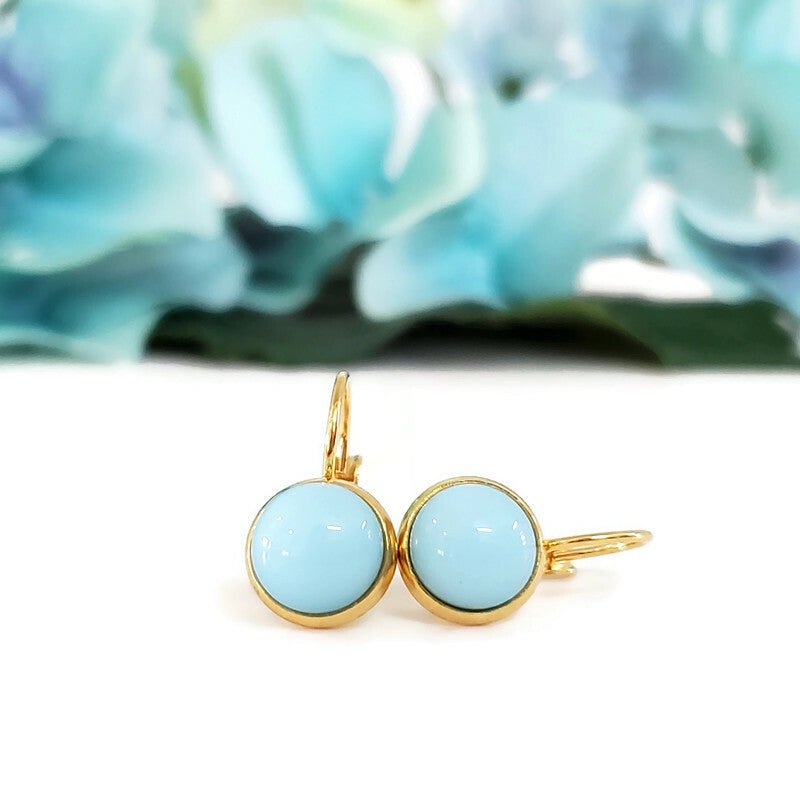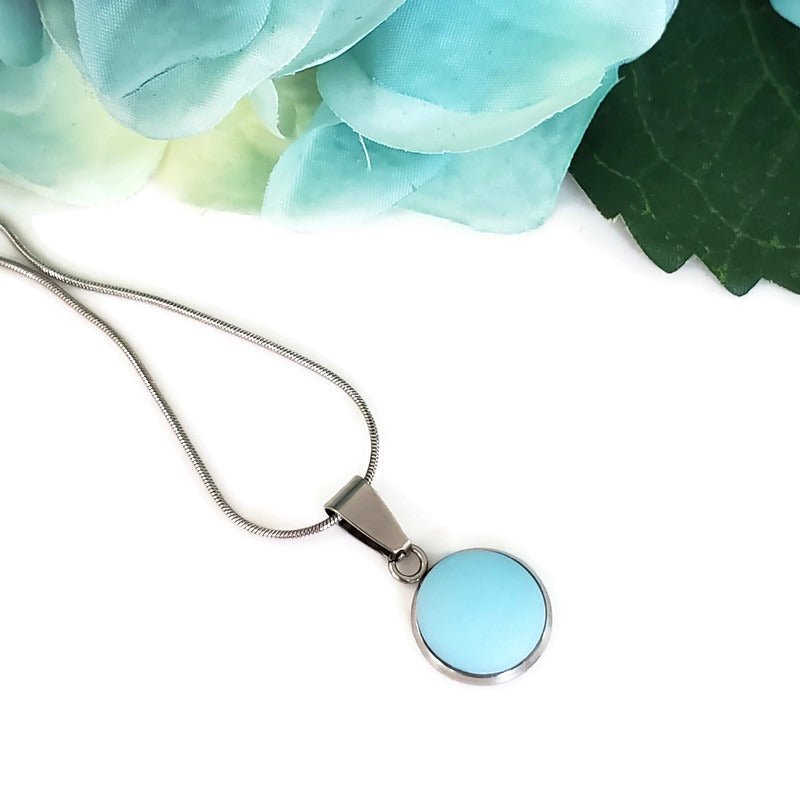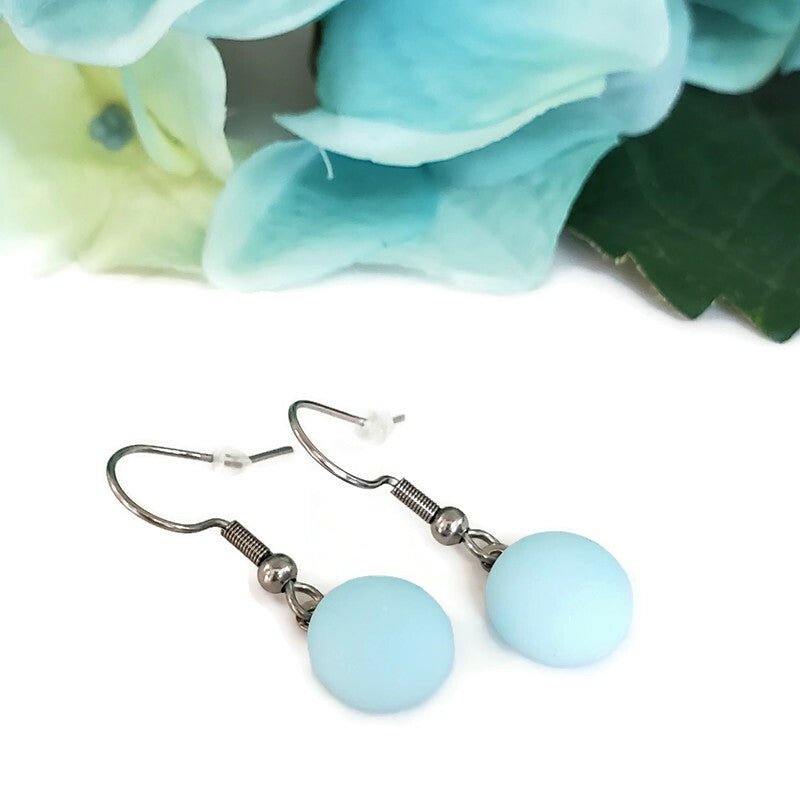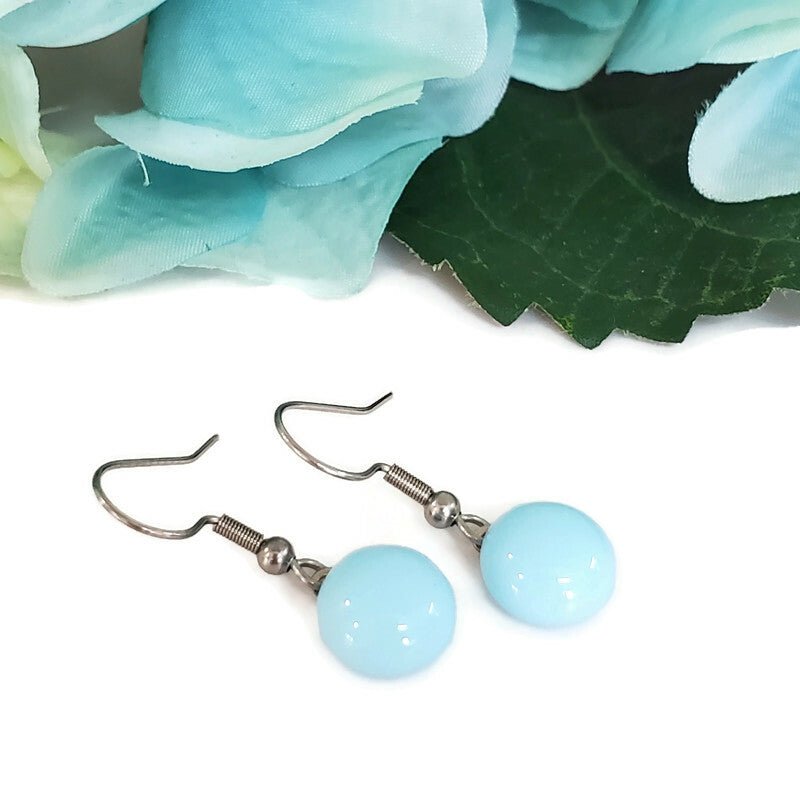 Beaux produits
Toutes les commandes que j'ai fait ont été reçu rapidement et sont magnifiques.
Magnifique!
Les boucles d'oreilles sont magnifiques
2e chance
Ce que j'apprécie c'est que si l'on a manquée sa chance ou que nous n'avions pas eu de coup de cœur à ce moment, nous pouvons nous reprendre.
Superbe couleur printanière!
Cet édition est magnifique comme toujours!! Je ne pouvais résister et bien contente d'avoir pu avoir l'ensemble cabochon et pendentif mat! J'ai également acheté une paire pour une amie et pour ma mère! Elles étaient ravies!
Tellement jolie cette couleur!
Vraiment très belles, la couleur est incroyable et fidèle au rendu de l'image. Bien contente d'avoir pu avoir une paire de cette édition limitée.